How to open an international bank account
An international bank account can be highly recommended when compared to opening a business bank account in Hong Kong.
You might be familiar with the offshore bank account for the Hong Kong business, but do you know everything about the procedure and documents required to submit the offshore bank application? An international bank account is an account in a bank not located in the same country as your incorporated company. If you've incorporated your company in HK, you can still open a bank account in a country or place different from HK. This is perfectly acceptable and legal!
When compared to opening a bank account for your business in Hong Kong, an international bank account is highly recommended. It would not only benefit you, but also your company on a global or international scale. You'd never have to visit HK even after you've incorporated your business there.
Introduction to opening international bank account
An international bank is usually referring to a bank providing services worldwide, which is not located in the same jurisdiction as the company incorporated. We usually use the term international banks to mean offshore banks located outside Hong Kong. They are absolutely legal and can be highly advantageous for your business in the 21st century.
By having an international bank account, it helps you to diversify political risk by putting your capital funds in well-capitalized and well-developed institutions where they are treated the best. If you have a company registered in Hong Kong, you can apply for an international account that is perfectly legal and acceptable. We highly recommend this over opening a business bank account in Hong Kong, as an international bank account offers varied global benefits.
Here we will walk you through the processing and details of an international bank account.
List of International banks
In order to set up a corporate bank account to operate your business easily and efficiently, you need to choose the right bank that matches your business needs.
There are two categories of international banks:
A list of banks without the requirement of a physical visit
A list of banks you must visit in person
Here are some of the banks recommended and preferred by many owners of Hong Kong companies.
International Bank with online application – no need to travel
Opening an international bank account by filling the application forms and submitting required documents, without visiting the place is possible in a few decent banks. Some of them that are recommended to you as follows:
ABC Banking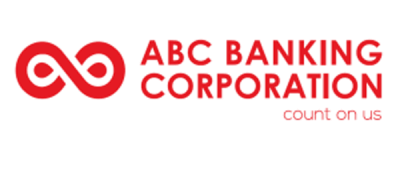 ABC Banking Corporation is a full-fledged commercial bank founded in Mauritius, which is one of the Top 100 business organizations of the Indian Ocean. It obtained the "Best Private Bank in Mauritius" award and the prize of "Best Bank for International Banking Services Mauritius". As of now, ABC Banking Corp enlists savings and offers current accounts for corporates, in addition to debit cards and online banking services. Usually the bank applicant takes around 15-20 working days, and a detailed business plan is considered compulsory – make sure you don't miss it.
CIM Banque

CIM Banque is a Swiss private bank. Founded in Geneva in 1990, it serves institutional, corporate and private clients globally. It allows an individual entity to easily open an international bank account supporting multi-currencies. Each account holder can enjoy the user-friendly online banking with a low start up amount of the account. Once your application is preceded by Startupr, and after the bank reviewed and approved all the submitted documents, in general your bank account will be opened in 15 to 20 working days.
Update on October 2020: CIM Banque has changed their compliance requirements, please contact us at Startupr for more details. We can further assist you if you're interested in opening a bank account in Singapore.
International Banks with traditional application – personal meeting required
Other than the easy method of opening an international bank account online, there are many banks that still go with traditional procedures. They usually require you to physically visit the bank headquarters or one of the branches. Here are highly recommended bank institutions for your Hong Kong business:
OCBC

Oversea-Chinese Banking Corporation Limited is a multinational banking and financial services corporation headquartered in Singapore, which is the second largest bank in Southeast Asia by assets and one of the world's most highly-rated banks.
With a diverse business environment, it is one of the most popular banks for foreign owners of Hong Kong companies. Usually, you can set up the multi currencies account with OCBC in 15-20 working days upon completed compliance procedures, along with a straightforward application and physical meeting with the bank officer in Singapore.
DBS Singapore

The Singaporean government set up the DBS Bank on July 16th, 1968 in order to possess all industrial financing activities from the Economic Development Board. Today, it is the leading bank in Singapore and the largest in Southeast Asia. It has also been named "Safest Bank in Asia" by Global Finance for nine consecutive years from 2009 to 2017. You will get the multi currencies bank account opened in 1-2 weeks after meeting in Singapore along with an initial deposit of 50000 USD.
Updated News: OCBC and DBS are now offering Bank Account Opening through video conferencing
How to set up a business bank account?
Nowadays, there are some banks that allow you to open an international bank account easily without a physical visit, though some traditional banks still require your physical presence. It means that you as a foreigner can comfortably open a bank account without travelling to some of the banks. Let's have a look at the process of an international bank introduction and account application.
Step 1 – Incorporate Your Company in Hong Kong
First, you need to incorporate your company in Hong Kong, or at least contact a great agency like Startupr to complete the process of incorporation. Once your company is formed, you can either look for the bank on your own or seek help from the agency about the banks where you can open an international bank account.
Step 2 – Choose a Bank Wisely
Depending on your business needs and activities, you need to search the most suitable banks to meet them. You also need to understand the transaction functions, supporting currencies and the type of account required for your business. However, some of the service providers may provide you with information of different banks that suit your needs. Keep in mind that many international banks are keen on having introductions by service providers or agencies, as they may not publicly open or accept corporate bank account requests due to their due diligence policies.
Step 3 – Provide Your Business Information to the Bank
To open a corporate bank account with any international banks, you need to fill out the specific application forms. All the banks require you to provide your personal information, business background, intended business venture and a detailed business plan is preferred. You will also need to submit your company registration documents. Don't forget the reason why you are opening a bank account with that particular bank. Make note of this, as it is very important in the account application process.
Step 4 – Bank Review Process
Once all the required information and documents are prepared and provided, the bank officer will review the application and analyze everything, to check if you are eligible for a business bank account. If your application is accepted to proceed further, you will receive an email for further communication – mostly to arrange a video conference with the bank officer. Here to remind you that you must be well-prepared for the call, especially for the questions that they may ask during the video conference or bank meeting.
Step 5 – Video Conferencing
During the video call, your identity would be verified by the bank officer. There will be a discussion around the details of your business – activities, plan, estimate turnover, etc. along with your background and experience. They would also discuss the international banking services that would be required by the business as well as you. Most likely, the officer will meet with all directors and shareholders with a certain percentage of shares, signatories, and UBOs during the video conference.
For those who need to visit the banks, generally, you will face the same situation and similar procedures as the video conference. The only difference is whether it is on the screen or in person. So, you still need to be well-prepared for everything before arriving at the bank.
Step 6- Notarize or Apostille Your Documents
Once the video conference or bank meeting is done, you then have to courier the bank account application documents including the company documents, signed bank account opening forms or agreements, copy of your passport certified by professional personnel, or follow any other instructions given by the bank officer. Usually, the service provider or agency has prepared for you already.
Step 7 – Wait for Bank Reply
The bank will take a minimum of 2-3 weeks to process the application and proceed to further steps on bank account opening after they receive the necessary documents – signed bank account opening forms or agreement, certified copies of personal documents and company documents etc. Please be patient while waiting for the result, and make sure that you have sent all the required documents to the bank. Most of the delays in a bank account opening is due to some missing documents or compliance procedures are not settled.
Step 8 – Transfer Deposit to Meet The Bank Minimum
The bank will then provide the international bank account details to you through an email, which requests you to transfer the initial deposit to activate the account. Once you have made the initial deposit to activate your bank account, the internet banking device will be sent to you via courier shortly. At this point, the whole process of bank application is completed, and you may begin to use the new bank account for operating and making transactions.
Documents needed to open an account
The following documents are usually needed by the international banks on our list:
Note: Not all the international banks have the same requirements, but these are the most common documents that you need to provide for the bank account application.
Company Documents
Each bank requires the applicant to provide company documents during the account application process, which are commonly followed for Hong Kong companies:
Articles of Association (AA)
Incorporation Form (NNC1)
All of these documents should be issued by the Companies Registry and Inland Revenue Department, and the certified copies will be sent to the bank during the processing of bank account opening. Usually, the company secretary (like Startupr) used for the incorporation of your Hong Kong company, will take care of this if you engage this service as well.
Personal Documents
Besides the company documents, other important things you need to present and prepare are personal documents, which are usually referring as:
Valid Passport
Proof of Address in English: bank statement or utility bill that shows your address and name, which is issued within the last 3 months
National identity card or driver licence
If you form the company by appointing Startupr, we ensure that you won't miss anything in the process, as we have already collected all necessary documents from the directors, shareholders, and UBOs. However, if you have any signatory who is not in the company structure, then you need to provide the documents of him/her to the bank for further processing.
If your company was not formed by Startupr, we could still assist you with the offshore bank introduction. Just make sure that you contact us directly on the phone or email, and keep all the important documents before you apply to open the international bank account.
Business Proof
All documents related to the business should be prepared and provided by you, as those are not the company registration documents or papers issued by the Hong Kong Government. A good business proof should outline your business, including the business plan, detailed information about the services you are going to offer, along with directors' and shareholders' background and experience .
It is compulsory for any bank to understand the nature of business, and your experience in the related field. Also, your plans for business development and operation are important for the application. Therefore, you usually need to prepare the following documents as well:
Business Description: This should cover everything describing your business in detail, along with the plan of business development (i.e., estimate turnover, profits etc.)
Contract or Agreement with customers or suppliers: After you incorporated the company, you may have some contracts or agreements with your potential customers or suppliers. Such documents will be good enough to show the bank that you are well-prepared to run this business.
Received or issued invoices: Same as the point mentioned above, you may have some invoices which are issued or received even before the bank account is ready. The bank would like to see if your intentions are serious, though there is no need to show any payment.
Business certificate of any associated existing entity: Any business entity you own and operate (or hold majority shares), which is a good reference of your experience for the bank to assess your application.
A letter attesting to your professional standing (if any): This is a letter that acts as a clear evidence of your professional standing.
A reference letter from the previous bank that knows your background (if any).
Overall, it is important to take your time and make sure that you are properly prepared before you submit any bank account opening application. The failure to provide required documents or information can always lead to delays, as well as a possible rejection in opening an international bank account for your Hong Kong company.
Advantages of international bank accounts
Similar to other options with the bank account opening, there are pros and cons of using international banks. Comparatively speaking, international banks remain one of the best options, as you can see from the main advantages below:
Multi-Currencies Account – The very first advantage of an international bank account is that you are facilitated with different currencies, which is a multi-currencies account. This is a great benefit for people like you who make deals in more than one currency or nation usually. Most of the international banks provide USD, HKD, EUR, GBP, SGD etc. international currencies.
Flexibility for Account Accessing – The international accounts have been designed to offer the maximum flexibility on account usage for all users. You can access online banking easily no matter where you are in the world to manage your funds and transactions. Moreover, there is additional support for a banking mobile app which advances the standard of your business operation, regardless of the time zone you are in.
Higher Account Privacy and Security – You are able to enjoy a lot more of the account privacy by moving internationally, which the banks put a lot of emphasis on the confidentiality of the client's information every time. Also, all banks provide well-developed and stabilized online banking systems with strong security protection. International bank is a good place to protect your funds and assets from any unfair or speculative hostile behavior.
Higher Possibility – Different from the banks in Hong Kong, international banks welcome more companies with different natures of business. Once you provide sufficient documents and information, along with passing the bank's compliance procedures, usually you will get the bank account opened.
Other Banking Services Support – If you opt to open an international bank account, you will still be able to obtain banking services similar to local banks – for example, investment opportunities, discounted international payments, low rates on loans and financing. Moreover, you do not need to worry about privacy and security matters.
Disadvantages of international bank accounts
As with all the advantages mentioned above for international bank accounts, there are still some disadvantages to it too. The following are disadvantages of the international bank account:
Jurisdiction Difference – Choosing the account in another jurisdiction than your company registered in may not be an advantage, especially if you need the support from a payment gateway for your business operation. In general, most of the well-known international payment gateway providers do not support companies with bank accounts in different jurisdictions. Therefore, if you ensure that a payment gateway is necessary, you are suggested to check with the payment gateway providers before applying with any international banks.
Higher charges and deposits – Another thing you need to pay attention to when choosing international banks is that they usually require a higher initial deposit and fees when compared to Hong Kong banks. Though this might not be an issue for many, it is a major disadvantage for those who have a limited budget for starting up their businesses. On the other hand, the well-developed and friendly customer support will be given to all bank account owners and authorized signatories, this also helps a lot.
Inflexibility and Travel – Many people prefer to have a bank account locally due to the convenience and the fact that they can easily visit or communicate with the bank when needed. Any banking issues can be taken care of via emails or phone calls, but there are many who might find this as an inconvenience. And for them to travel is something that is tough due to the extra money they have to spend each time.
Overall, it is very important to have a look at the terms and conditions of the bank before making a decision on any bank application. This is one reason why it is better to hire an agency to take care of all this for you, but it is still recommended to read all the conditions.
Alternative: Banks in your home country
Another solution may be to open a corporate bank account for your Hong Kong company in your home country, or any country you are residing in. This benefits your business development, as you may be familiar with the banks you use and it will be more convenient for application and communication.
Choose the bank according to your needs, then contact the bank directly to start an application. Usually, you will be informed with the document requirements, application procedures, fees, time frame, etc.. We suggest you cross-check everything with the bank when you decide to proceed further.
For the best guidance, the smartest method is to hire an agency who would take care of all the small details in the process and make sure you get the best as per your business needs.
All information on this page and/or on any pages of startupregistry.hk is for reference only and remains subject to change. Startupr itself is neither responsible nor liable for any bank's information or decision.