No matter what your business domain is there will be a time you will need a virtual office. Even if you are a specialist occupied with accounting, sales representation, law, or another business; a virtual office in the Hong Kong business landscape is a great option for startups or small businesses. 
Virtual Office for Hong Kong Businesses 
As the world carefully opens back up, and businesses everywhere have been calculating their workplace strategies. Virtual offices in Hong Kong have come to be an excellent policy. Working remotely became the new norm in 2021, companies around the globe thought about their need for office space. In the same way, virtual offices for small businesses began to get fame. Do you know what a virtual office is and will benefit your business? Read more about it below.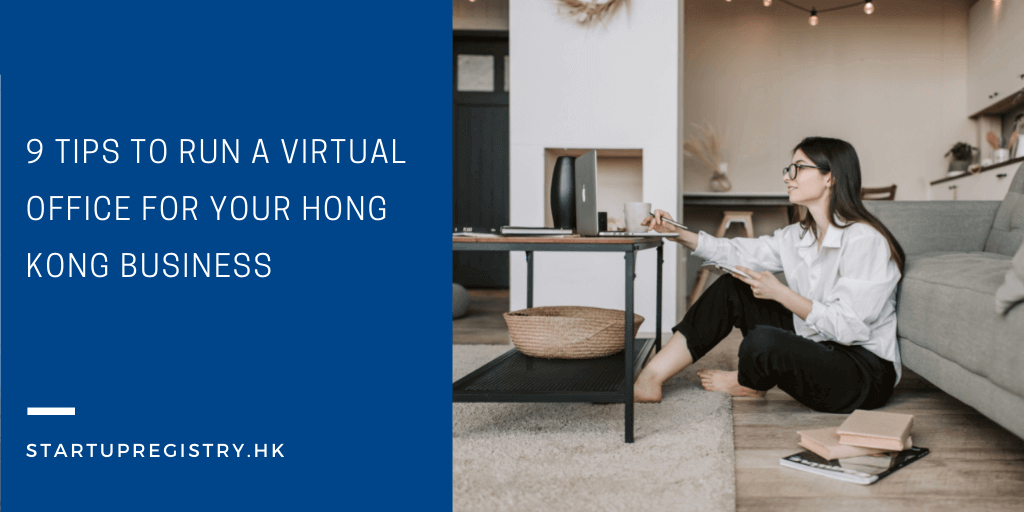 What is a virtual office?
A virtual office in Hong Kong is a service that provides easy access to the employees. It enables employees and business owners to work remotely by making various business functions available with the help of the internet. It also permits organizations to create and maintain a presence in a desirable location without paying rent for an actual space.
Without a doubt, there are many benefits of a virtual office. This is one place that actually provides all the functionalities in an office without having any actual desks or space. The idea of such an office came in 1994 from an Executive Suite industry when the aptly named 'The Virtual Office, Inc' was founded. These virtual offices empower businesses to have the following:
A postal business address – This encourages businesses to look a little more prestigious than they might otherwise be if they used their real address.
A receptionist – A receptionist can give a professional look if you arrange meetings in and around your virtual office. Also, it makes that virtual office for small businesses seems a little less virtual to your clients and business colleagues.
Envelope opening and scanning service – In case you are going to get the mail sent to an address that you are not available at, this is an excellent service where you can get all the posts scanned and emailed over to you to stay on top of your admin.
Meeting rooms – You might not have access to a 'full-time' desk, but you can at least arrange meetings in these places too.
Phone answering and voicemail services – Picking up a call when you are working can be a real task. The phone answering and voicemail services assist in managing your incoming calls. From picking your incoming calls, it doesn't have to put out your mobile number. Instead, you can use an actual landline that makes you look a little more professional. 
Above are just a few of the services that virtual office providers offer. Ensure that you check all the services beforehand. There might be certain virtual offices that provide fewer services, and on the other hand, there might be few who offer the most premium services that are more than enough for your company. Check what suits your needs and grab the deal for your dream business. 
How do virtual offices help small businesses?
Virtual offices can be a boon for small businesses. But how? Read the seven ways through which your employees and company can benefit from a virtual office. 
No commute time – Traveling can be a very hectic and tiring event. We have found that a minimum of two or three hours every day is spent just getting ready for work and traveling to the office is now spent working. This can be one reason why productivity has increased, and employees are more focused.
Employees are easily more active – Your death risk can be increased by 40 percent for sitting at a desk for more than 11 hours. This is one reason to make people get up and move. With the help of virtual offices, this is easily achievable. One will not be chained to the desk at an office every day.
Flexibility means using fewer vacation days – It is easy to spend time with your family in this form of office. You can easily make time for your child. It is not a big deal as you can make up the time later for work.
Access to worldwide talent – You can hire people from around the globe. You can have your headquarters in Hong Kong and can hire anyone from the world to work for you.
Tips to Run a Successful Virtual Office 
There are many virtual office tips, but not everyone can follow them to the core. Not everyones' can work in a virtual office especially when you are used to having a proper office. Here are a few virtual office tips that can guide you to run a successful virtual office in Hong Kong. 
#1 Choose the Right Communication Methods
How you communicate can unlock various opportunities that are on the door to success for you. Defining an adequate way to communicate professionally isn't easy due simply to the sheer amount of options. Still, determining the most suitable communication method depends on your message and should remain a top concern. You must be mindful of certain aspects such as:
When to Send an Email – In an email, know what kind of information you should provide. Should it be detailed or crisp? There are various factors that affect the recipient's time, be mindful of that. Note that your emails are always kept professional, concise and ensure that you proofread your messages.
When to Use the Phone or Video Calls – Alternatively, for a quick response, you can do phone or video calls. This is the best way to avoid an endless chain of back and forth emails. Also, a well-conveyed phone call saves a lot of energy. 
Use Messaging Tools – Phone calls and video meetings aren't always an option if you're part of a distributed team or globalized workforce. In this scenario, you should opt for a messaging or collaboration tool. 
#2 Set Clear Expectations  
It can be pretty challenging to build mutually clear expectations with others. The real difficulty arises when you don't know exactly what you are expecting yourself. In case you yourself can't clearly articulate them verbally or on paper, know that you aren't ready for this conversation yet. 
#3 Use Project Management Tools 
Project management tools like Asana, Basecamp, Airtable and many more assists as your office filing cabinet and calendar. The central location where everyone can get what they need to get the work done. 
#4 Set Proper Working Schedule for Employees
Time zones are difficult to keep in order. Each employee will have their own working hours. There will be employees that hit a normal 9-to-5 shift while others have more flexibility and autonomy. Even if you work at your comfort, create a schedule for work and know that you are still a professional. 
#5 Try Flexible Office Spaces for Meetings 
When working from home, there are a number of people that will end up watching tv, cleaning, or messing around on Facebook all day. If you tried to do these things at an office, you will probably get fired. To prevent this, you must set up a place in your house that you use only for work. Ensure that the place that you choose is designed and dedicated to be the only place in the house where you work. Also, it is advisable that you don't work at the kitchen table or on the couch. The main thing is to maintain total separation of where you work, and where you live within your home.
#6 Build Personal Connection with Employees
It is not about who you know but who knows you. Forming connections leads to opportunities. It is important that you make time to nurture all your connections. Each connection can help and save you at the time of need. Meeting your connections can help you improve your energy and change up the pace from just sitting at home. 
#7 Use Company Email Only
To avoid having your email credentials of the company fall into hackers' hands, you need to have an email policy that explicitly states employees are not allowed to use company email addresses for personal use. You should also instruct employees about the strength of the passwords used and the dangers of reusing passwords. 
#8 Use Professional Business Address & Mail Forwarding 
It is advisable to use the domain of the company for the email addresses. Other domains such as gmail, yahoo, etc should not be used. Any other domain other than your company domain address will create the image of being unprofessional or amateurish. You can use services such as mail forwarding for Hong Kong business that is provided by many companies. One of such company is Startupr that provides HK business address and mail forwarding for Hong Kong businesses. 
#9 Document Each Process 
If you are someone who needs the documentation for the virtual office address quickly to meet a deadline, you can use the Documentation Service that is available in Hong Kong.  
Looking for the Right Virtual Office & Mail Forwarding Service in Hong Kong?
Now that you are all about virtual offices in Hong Kong, you might be searching for a service that will receive your mails and provide you with all such services. Startupr is a company in Hong Kong that can help with your HK business address and mail forwarding service.  The company believes that every startup deserves a good business location to build up their company, and have easy access to their mail. This is provided by us with quality services. Feel free to contact startupr at any time.