If you are one of the thousands of business owners starting a company in Hong Kong, you must know by now that you need to have a bank account to operate your business activities. Being a special administrative region of China, Hong Kong is a significant business hub and financial center in the Asia-Pacific region.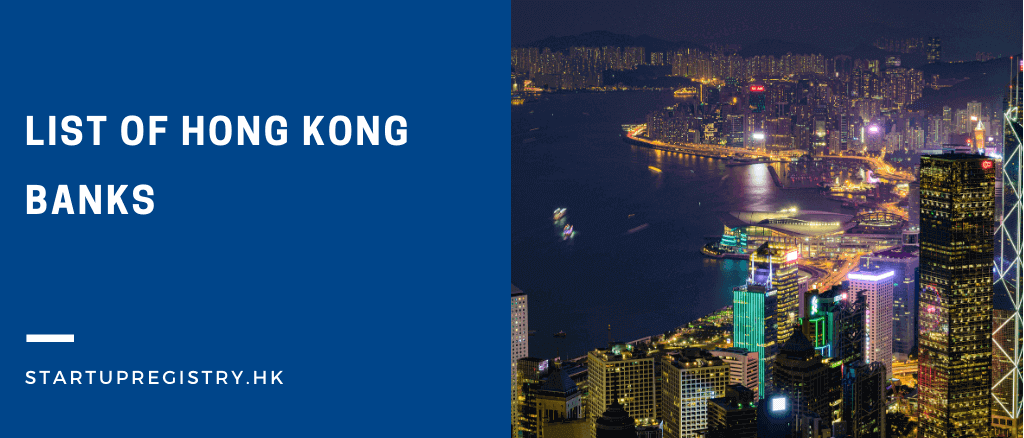 Fortunately the career opportunities, the city's reputation for having a business-friendly environment, and corporate banks all make Hong Kong one of the most dynamic places to live.
Thinking of opening a bank account in HK, but not sure which bank would be best suited for your business? This article will help you to gather all the important information about the major Hong Kong banks.
Banking in Hong Kong
Being one of the top financial centers in the world, Hong Kong has been crowned the title of having the highest concentrations of banking institutions. Overall, 70 of the largest 100 banks in the world are located in the city. As the major banks in Hong Kong have created services and products to address international and local corporates' needs, setting up a new HK business bank account is not overly complicated.
There is a proper procedure that needs to be followed adequately to open a bank account. So, before asking to open a bank account in a specific bank, you have to be aware of your banking needs. The reason is so that you can match those demands with what each bank offers.
In Hong Kong, there are 164 licensed banks, 13 deposit-taking companies in business and 17 restricted license banks, constituting a total of 194 authorized institutions as well. Moreover, 42 local representative offices of foreign banks are available in Hong Kong. The banking system of Hong Kong consists of a three-tier system that you should be aware of before embarking into the HK business market.
Licensed Banks
In Hong Kong, licensed banks provide individuals and companies with current and saving accounts. These banks perform regular functions for companies such as collecting cheques or accepting deposited amounts. These banks don't have restriction limits on the acceptance of the deposited value. Examples of these are the big banks such as HSBC, Hang Seng bank, DBS Bank, and others.
Deposit-taking Banks
In Hong Kong, deposit-taking banks are generally associated with deposit-taking companies. These banks deposit at least HK$100,000, with an original maturity term of at least three months. These banks do provide specialized services, including securities business and consumer finance. Examples of these are Public Finance Limited, Fubon Credit (Hong Kong) Limited, BCOM Finance (Hong Kong) Limited, and others.
Banks with Restricted License
Restricted banks in Hong Kong are engaged in merchant banking and capital market activities. These banks accept deposits with maturities of at least HK$500,000. Examples of these are Allied Banking Corporation (Hong Kong) Limited, Bank of America Securities Asia Limited, Citicorp International Limited, Goldman Sachs Asia Bank Limited, J.P. Morgan Securities (Asia Pacific) Limited, and others.
List of Banks in Hong Kong
If you are thinking of setting up a new business in Hong Kong, but not sure which corporate bank you should choose for your business, then check out this list of the major banks in Hong Kong. Every bank has its own requirements and procedures for opening a bank account.
Note: This list is a general guide for numbers of major Hong Kong banks, and the figures are subject to change. If you have any questions or suggestions on these numbers, feel free to contact us at info@startupregistry.hk
List of Major Foreign Banks in Hong Kong
Foreign banks are working hard to make stronger roots by offering an array of services to companies in Hong Kong. This helps enterprises grow their business wings by offering new opportunities to the businesses that local Hong Kong banks may not offer.
Here is a list of the major foreign banks in Hong Kong:
ABN AMRO Bank Hong Kong
ANZ Hong Kong
Bank of America (Asia)
Barclays Hong Kong
BNP Paribas Hong Kong
Citibank Hong Kong
Credit Suisse Hong Kong
Credit Agricole CIB
Commerzbank Hong Kong
Commonwealth Bank Hong Kong
Deutsche Bank Hong Kong
NAB Hong Kong
Westpac HK
JP Morgan Hong Kong
RBC Hong Kong
UBS Hong Kong
RBS Hong Kong
Lloyds TSB Hong Kong
ING Commericial Banking Hong Kong
List of Virtual Banks in Hong Kong
Virtual banks deliver online banking services and are the key pillars for supporting Hong Kong's entry into the Smart Banking Era. These virtual banks are becoming an attractive option for Hong Kong companies in managing their company funds.
If you are searching for a virtual bank in Hong Kong, below is a list of the major virtual banks in Hong Kong.
Airstar Bank Limited
Ant Bank (Hong Kong) Limited
Fusion Bank Limited
Livi VB Limited
Mox Bank Limited
Ping An OneConnect Bank (Hong Kong) Limited
WeLab Bank Limited
ZA Bank Limited
Major Hong Kong Banks
Hong Kong is renowned among business owners for being a leading financial center and having an extensive variety of local and international banks. If you are thinking of starting a new business in Hong Kong, you would have an array of options available to open a bank account.
These key banks will provide you a better idea when choosing which to open business bank account in Hong Kong:
HSBC
HSBC is the largest bank in Hong Kong. This bank serves 3.8 million users
throughout four types of businesses globally, including Retail Banking and Wealth Management, Global Banking and Markets, Commercial Banking, and Global Private Banking. 
If you are looking for a bank that can help you grow your business through their wide range of commercial services, HSBC would be best suited to fit your business requirements. HSBC offers two current corporate accounts as the BusinessVantage Plus or the BusinessVantage accounts. 
HSBC primarily focuses on the company's growth, enabling businesses to thrive and connect customers to opportunities. If you want to open a bank account in Hong Kong, you should visit the HSBC business banking center. The bank will review your application, and if it gets approved, you would be able to operate it with ease. Despite the bank's increasing due diligence procedures for opening a bank account, the benefit of having a corporate bank account here is worth the try. You would also get payment devices like PINs, an HSBC Token, and everything required within a few days. For more information about this bank, click here!
Hang Seng Bank

The second-largest business bank in Hong Kong is Hang Seng bank. Owned by HSBC,  the bank deals with major business activities involving wealth and personal banking, global, commercial, and markets. Hang Seng is one of the largest listed banks in Hong Kong and serves thousands of people through its banking facilities.   It is one of the leading banks in Hong Kong which offers multiple extraordinary offerings to the business founders. 
This bank also offers comprehensive banking services to businesses by catering to their financial needs such as timely deposits, savings, time deposits, exchanges and more. Being a large bank institution in Hong Kong with an array of options in handling your accounts, this serves as a nice alternative to HSBC. If you fall in the eligibility criteria for opening a Prestige Banking or Preferred Banking account, you can open your account via the Hang Seng Personal Banking mobile app. This bank offers online appointment services to the customers with one of their branches to open a single or joint account that suits you best. For more information, check here!
Standard Chartered Bank

Standard Chartered Bank is listed as a licensed bank in Hong Kong, being a wholly-owned subsidiary of Standard Chartered PLC. Standard Chartered Bank strives to offer comprehensive online banking services and experiences to its customers. This bank offers online banking services which are easy to use, convenient, secure and have a wide range of features designed to meet the requirements of companies in Hong Kong. 
Standard Chartered bank offers savings and current bank accounts, cash management, wire transfers, debit and credit cards, insurance and investments, trading services, foreign exchange, and online banking. For more information about this bank, check out here!
OCBC Wing Hang
Another major bank in Hong Kong is OCBC Wing Hang. Though the main headquarter is in Singapore (OCBC), the bank operates throughout Hong Kong as well. If you want to open a business account in a bank where the setting up process is simple and straightforward, OCBC Wing Hang would be your best bet. 
It requires an initial deposit of HKD 50,000 (minimum monthly deposit HKD 100,000) and a maintenance fee of HKD 500 per month. The main advantage of OCBC Wing hang is the approval rate of this bank is quite high compared with other business bank accounts. It takes only 15 to 20 working days to get completed the whole process and start using the bank account.
OCBC Wing Hang, collectively with its subsidiaries and affiliated companies, provides businesses with a comprehensive range of commercial services and banking products. This bank offers financial services like share brokerage, insurance policies, and consumer financing. OCBC Wing Hang has a network of over 80 branches and offices in Hong Kong SAR, Macau SAR, and Mainland China. To get more information about this bank, check it out here!
DBS Bank
DBS is a licensed bank incorporated in Hong Kong. This bank offers services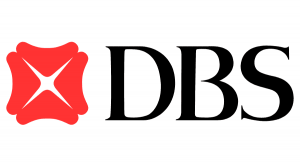 to match the requirements of SMEs, startups, and enterprises so they can scale up their business in Hong Kong. DBS bank strives to provide a large array of banking options for all companies.
One key benefit this bank offers is opportunities for companies to open a business bank account in Hong Kong online. Because of the travel restrictions due to COVID-19 into and out of Hong Kong, DBS has allowed companies to make a bank account opening application all online.
DBS bank will check your eligibility and then schedule an appointment to have a bank meeting from which you would get a response about the interview in around two days. And if your application is pre-approved, you would need to courier some related documents. Check out more information about this bank here!
Bank of China (Hong Kong)
Bank of China is the leading bank for offering corporate RMB services in

Hong Kong. With their extensive cross-border network, Bank of China has a professional team in cross-border trades and knowledge of regulatory requirements. Thus the main advantage of this bank are its ties with Mainland China and the ease of doing business in both jurisdictions. The bank strives to help businesses by providing a diverse range of RMB products and comprehensive financial services offerings.
This bank has a local entity in Hong Kong and offers a vast range of banking services for enterprises, suitable for any company or industry at every stage. Though the requirements for opening a business account in this bank are pretty high, you can find detailed information on their website.
Looking to Open a Bank Account in Hong Kong? Startupr Help You!
Do you want to open a bank account in Hong Kong? Hopefully, this article has helped you in gathering all the important information regarding the major banks in Hong Kong. If you are interested in starting a new company in this free economy, Startupr can help! Startupr is also here to help you prepare all the documents for making a bank account opening application.
As every bank has its own requirements, search for the Hong Kong bank that suits your business and apply. We have helped hundreds of companies open their business bank account in Hong Kong and are thriving in this competitive business market. For more information, contact us today!