Everyone may have heard of the dropshipping business. If you are an e-commerce junkie, it may be possible that you are already doing a considerable volume of dropshipping products from suppliers worldwide. But even if you are not interested in knowing about dropshipping business in Hong Kong, this article is still for you.
Millennials are the most prominent advocates of dropshipping. They grew up in the era of the internet, which is one reason why they understand this business model better.  The basic concept of an online dropshipping model includes buying the items from a third-party supplier or manufacturer.  Next, the business sells the products by fulfilling the order and dealing with the shipment processes.
Before you start a dropshipping business, let us study and evaluate whether you should start your dropship business in Hong Kong or not!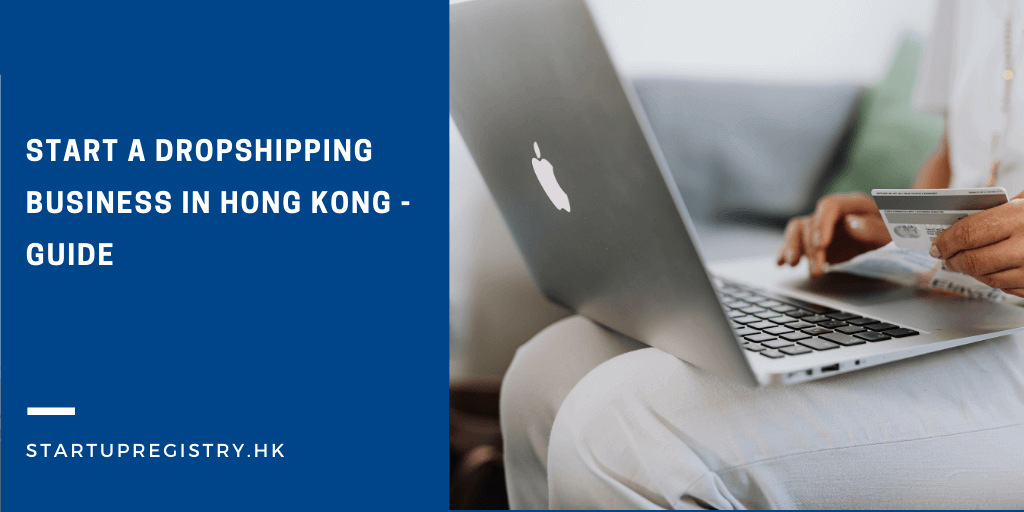 Dropshipping Business in Hong Kong 
There are various niches one can work on. It is essential to choose the niche from a large number of niches. Choosing the right niche is essential for a business to thrive. Setting up a business takes various steps; before you start following all those steps, you must know what dropshipping is and which place is the right choice for the dropshipping business.
What is dropshipping ?
Dropshipping is when you sell the products to customers but the inventory and shipment of the order are managed by a third party. This process is called dropshipping. The owner of the dropshipping business focuses just on the branding, marketing, and management of customers, while a third party handles all the company's logistics.
In simple words, it is a retail fulfillment where the need of the store to keep the products is deducted. Therefore, when a product is sold using the dropshipping model, it is purchased from a third party and is shipped directly to the customer. In this process, the seller doesn't have to handle the product directly.
One of the major differences between dropshipping and the standard retail model is that the selling wholesaler doesn't actually stock the goods or own any kind of inventory. The owner of the dropshipping company purchases inventory as needed from a third party to fulfill orders.
Why is Hong Kong the right choice for starting a dropshipping business?
Hong Kong is definitely the right choice for creating a dropshipping business because of the various benefits that the place has to offer. Here are some points that will elucidate why you should choose Hong Kong for starting a dropshipping business. 
A ton of eCommerce business is done out of China these days. You have to be closer to the most favorable client or to a particular dropship supplier you have been doing business with. 
Another significant advantage of having a dropshipping business in hong kong is operating in Chinese Yuan (RMB) currency. Hong Kong is the only place that is allowed to hold the Chinese currency. One can always have some RMB in your business bank account and pay the suppliers in their home currency, that is, RMB.
Southeast Asia countries such as Vietnam, the Philippines, and Thailand are sourcing products from Hong Kong. Hong Kong is familiar with these places, and one can quickly pay them too.
Last but not least, Hong Kong's tax rate is favorable compared to other places. This is a massive advantage for any business starting in Hong Kong. One can avail of its benefit in your business from the corporate tax rate. The 16.5% of tax rates are way better than many locations in the world.
Steps to Start a Dropshipping Business in Hong Kong 
Now that you know what a dropshipping business in Hong Kong is and learned about why you should start a dropshipping business in Hong Kong. Let us dive straight into the required steps when one wants to start a dropshipping business in Hong Kong.
Choose a dropshipping business idea
The first and most crucial step is to choose your business niche. Choose a product that is good for you. The bulky, fragile, and large products are not recommended because these could create problems related to the shipping fees, and handling them may also be a problem. Selecting the right niche might require some research. To make this step more accessible, you must take a look at different categories that are lucrative for many business owners. Tech accessories, tourism gear are some of the most popular ones. Understand the fact that some of them are timeless, and others are meant to be a great hit with time.
Find a supplier
Supplier is the backbone for any dropshipping business. Choose any wrong partner to supply the products that have the capacity to destroy the whole business. Take time to choose a reliable partner. A large number of dropshipping suppliers are located an ocean away from you. What matters the most in this business is the ability to understand each other. In case you are not sure that communication between you and your partner can be done smoothly, move on with another partner. Ensure that your partner is reliable. Make sure they can scale with you. It is best to ask about all the essential bits and pieces of their production capabilities. Also, ensure that you have a specific agreement about orders that defines payment methods, packaging of the items, and when they should ship it. Everything must be decided before you start operating.
Decide your business structure
The next important step is to structure the business. Evaluate your options according to your needs. Choose from various types of Hong Kong Companies:
Sole proprietorship — It is the simplest and most manageable form of business. You are the only owner, and you are the only one behind it. It includes you, the owner and the staff employed by you.
Partnership — This type of Hong Kong business company is an association of two or more persons to carry on as co-owners of a business for profit.
Limited liability company (LLC) — Hong Kong Limited Liability Company is the most common business structure in Hong Kong. It provides protection of the personal assets from the liabilities and the risks of the business and is a separate legal entity.
To know more about the type of Hong Kong companies check out our guide here.
Manage your finances 
It is important to get your finances in order when you want to start dropshipping in Hong Kong. This will help you in your long and short-term financial goals. It will be best in case you create a balanced plan to meet the goals.
Build your website 
This step is where your actions meet the world. As a business owner, you do not need comprehensive IT knowledge to make your website. The most straightforward way to launch your eCommerce website that supports a dropshipping business model is to use eCommerce platforms such as Shopify or WooCommerce. The moment the website has been set up, you will notice that it isn't that difficult to run the website. Above all, with platforms like Shopify, you get plenty of apps that will help you increase sales.
Market your dropshipping business 
Marketing is essential because it helps you sell your products or services. Experts say that without marketing, many companies wouldn't exist as marketing is ultimately what drives sales. The bottom line of any business is to make money. Marketing is a crucial channel to reach that end goal. Marketing is the best option for the transfer,  exchange, and movement of goods. This is online, so you will need some channels to sell the products. You can use various mediums to market, such as content marketing and paid advertising on Google or Facebook. One can also try various marketplaces like Amazon. All you will need is an established account with them to access the massive number of buyers in their network. 
Are you looking to start a Dropshipping Business in Hong Kong?
In case you lack or get stuck anywhere while starting your business, it is best to hire a professional. A professional can help you with incorporation of a company and in many more ways than you think. 
Startupr is one of the leading business incorporation service providers in Hong Kong. We can help you start your business and manage your annual compliance. We provide various services that will help in forming your company. Feel free to contact us anytime. We will be happy to help!