Hong Kong is one place for all budding entrepreneurs who want to start their business overseas. Hong Kong is an attractive option because of its living standards and appealing way of doing business that offers advantages that are unique. It does provide a strategic business location which further acts as a gateway to growing mainland China markets. Hong Kong also serves as a regional financial and logistic hub for expansion across Asia. Overall, doing business in Hong Kong is a stable, proficient, and business-friendly cosmopolitan decision.
Given below are a myriad of benefits that the place offers to businesses that are already being set up or ready to move there. Keep on reading to know all the perks the area has to offer.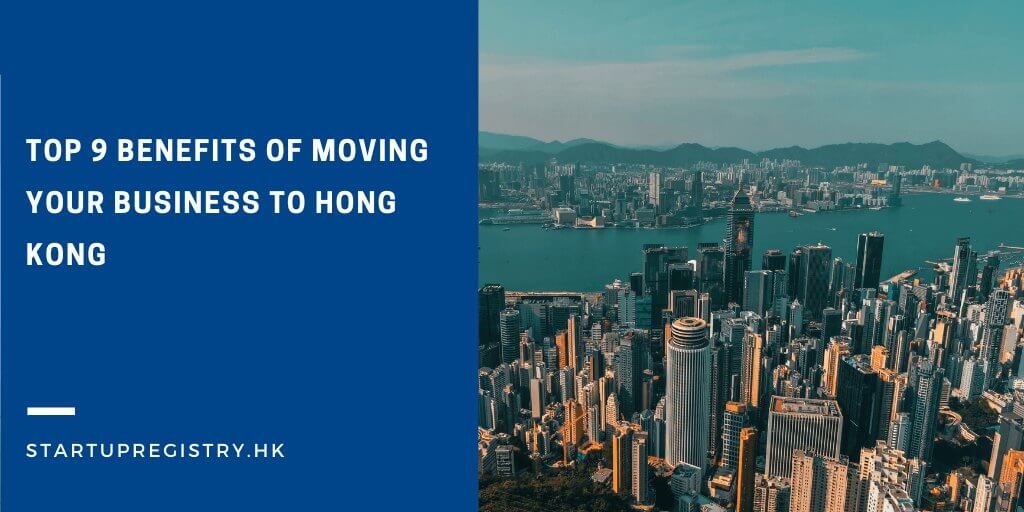 Benefits of Hong Kong Businesses 
Nowadays, the most prominent investors and entrepreneurs are gearing up to start a company in Hong Kong as foreigners. Their preferred location is Hong Kong. The main reason behind choosing this location is to be a part of the international market and benefit from a tax-friendly jurisdiction amongst many other benefits. Starting a business in Hong Kong will allow you the following:
Ease of doing business 
From an easy way of company registration and compliance to ease of obtaining business licenses, Hong Kong is an easy place to initiate a business. One can set up a company in Hong Kong in merely 3 to 5 days. Best known for its excellent facilities since the business premises are readily available, Hong Kong intellectual property rights are also taken very seriously with strict regulations.
One can elucidate the company's business nature on the company registration, and you are not restricted to do this registered business after incorporation. Certain companies that are intervening in public interests are not restricted. Apart from this, starting a business in Hong Kong also helps in availing various dispute resolution channels that companies can use. In addition, starting a company in Hong Kong as a foreigner can be as easy as relocating by applying for an appropriate work visa.
Free economy and market
The second benefit is that Hong Kong is in the category of one of the world's most dynamic economies driven by three primary principles: free enterprise, trade, and markets.
Over the past two decades, the brute force of the economy has contributed to the GDP growth at an average rate of 5% annually. Starting a company in Hong Kong as a foreigner does not include any limitations on outward or inward investments. There is no foreign ownership and no foreign exchange controls. Positive determinants such as a stable banking system, almost no public debt, a robust legal system, and a strict anti-corruption regimen strengthen Hong Kong's position as the most significant business-friendly region.
In addition to this, already running businesses in Hong Kong can benefit from gaining access to the mainland China market from the CEPA (Closer Economic Partnership Arrangement). The CEPA is a free trade agreement between the central people's government and Hong Kong's Special Administrative Region government.
Hong Kong origin goods are shipped to the Mainland tariff-free. Furthermore, Hong Kong service suppliers in 40 regions are likely to receive a preferred way of affording services in the Mainland.
Low and simple tax regime
Hong Kong offers a predictable tax system and low tax rates. It imposes simply three kinds of direct taxes – 
Profits Tax (for incorporated body),
Salaries Tax (for personal income) 
Property Tax (for income sourced from Hong Kong property).
Hong Kong adopts a territorial basis of taxation; only incomes sourced from Hong Kong are taxable. A 2-tier tax regime is adopted for corporate profits; the first HK $2 million profits are taxed at 8.25%, while the outstanding are taxed at 16.5%. For personal employment income, a progressive tax regime with basic allowance rules, the first HK $132K income is tax-free, the tax rate on the following first HK$45K income block is 2%, the second block is 7%, the third block is 12%. At the same time, the remaining is 17%.
The standard taxes which are implemented around the world are not the case in Hong Kong. There are no sales tax, VAT, withholding tax, capital gains tax, estate tax, or dividend tax. Therefore, you enjoy the easiest tax system if you are planning to start a business in Hong Kong.
Productive workforce
Hong Kong offers you a productive workforce by providing an educated staff for your Hong Kong company. Hong Kong thrives on solid work ethics, productivity, and a positive can-do attitude.
Hong Kong's workforce will give you an amazing combination of international savvy and Western/Chinese business culture knowledge. In case you are a foreigner, you will not face language issues as almost all professionals speak excellent English; the dominant language of business.
Recruiting local staff is pretty simple, and Hong Kong's strong work ethic makes industrial action an infrequent occurrence. The immigration policies are designed specially to attract overseas professionals, talent, and investors. Policies and regulations are family-friendly, and expatriate employees can usually bring their spouse and dependent children.
Gateway to China
China has a gigantic market. Hong Kong doesn't become the most preferred choice of the business people for no reason; it is a gateway to perform business in China.
As far as the geographical location is concerned, the strategic location of Hong Kong provides advantages of being close to China, which enables a lot more benefits to extend their sales to the Greater China market, especially to budding startups. Hong Kong businesses allow business operators to avail few privileges offered to them by China. These privileges will enable them to have easier access to the China market.
The Chinese government already introduced Closer Economic Partnership Arrangement and the CEPA in 2004. Such agreements lower companies' entrance limits, especially if you are an international business trying to move into the Chinese market. China is the biggest trading partner of Hong Kong. With that relationship plus the expertise in technology and a strong financial edge, a sound infrastructure system, and top-notch marketing, Hong Kong becomes the best place to conduct business.
World-class business infrastructure
Hong Kong offers you a world-class business infrastructure. In case you are planning to start a business, it will serve you with the best infrastructure. Hong Kong International Airport (HKIA) is a hub for many international airlines and is one of the world's busiest international airports. It is one of only three airports globally with a 5-Star Skytrax rating and has been ranked as one of the world's best international airports. You can easily find a new business place for operating your business in Hong Kong.
Intellectual property
Another benefit that you can get by starting a business in Hong Kong is intellectual property. When filing for copyrights, trademarks, and patents, Hong Kong considers intellectual property's prior use for business owners. The legal jurisdiction of Hong Kong is committed to enforcing stringent regulations for registered designs, patents, copyrights, and the protection of Intellectual Property Rights (IPR).
Hong Kong has set up a special department that is highly reputed for handling IP matters, known as the Intellectual property department of Hong Kong. Apart from this, there are additional rules and regulations in Hong Kong that make it an attractive place for business owners to set up their businesses.
Banking and Financial Ecosystem
Apart from having a fabulous tax system, Hong Kong also offers a fantastic banking and financial ecosystem. Undoubtedly, Hong Kong is a good place to start international companies that want to expand to the Chinese market.
Hong Kong has 159 licensed banks, 20 local license banks, 23 deposit-taking companies and 61 regional representative offices of overseas banking companies. These institutions come from 36 countries and cover 70 out of the world's largest 100 banks. It also has a comprehensive network of about 1372 local branches, excluding their principal place of business.
Hong Kong also supports the most comprehensive Renminbi(the currency of the Republic of China). Therefore, it is becoming the most prominent country that supports banks worldwide and allows easy conduct of their RMB transactions.
Independent legal system
The next benefit of starting a Hong Kong business is that it offers an independent legal system. Hong Kong's legal system is based on the British Common Law system and has a completely independent judiciary. With its commitment to the rule of law, Hong Kong is a popular place to structure contracts and settle disputes. Hong Kong offers extensive mediation and arbitration services, which provide enforceable rulings in several jurisdictions.
Looking to Start Your Business in Hong Kong?
There are ample benefits of opening up a firm in Hong Kong, but all of these reasons conclude a straightforward thing at the end of the day. Setting up a business in Hong Kong, you can expect the best of the best and highest success levels.
If you are planning to start a business in Hong Kong, Startupr is one of the leading incorporation service providers in Hong Kong; we offer services like HK company registration, company secretary services, mail forwarding, and accounting services.